Experience the ancient wisdom of yogic philosophy with brief lessons from the Sutras, Bhagavad Gita, and other sacred texts the first part of class. Having inspired the mind, awaken your body with 45 minutes of all levels vinyasa flow followed by savasana.
Course Curriculum
Available in days

days after you enroll

Dharma Yoga Flow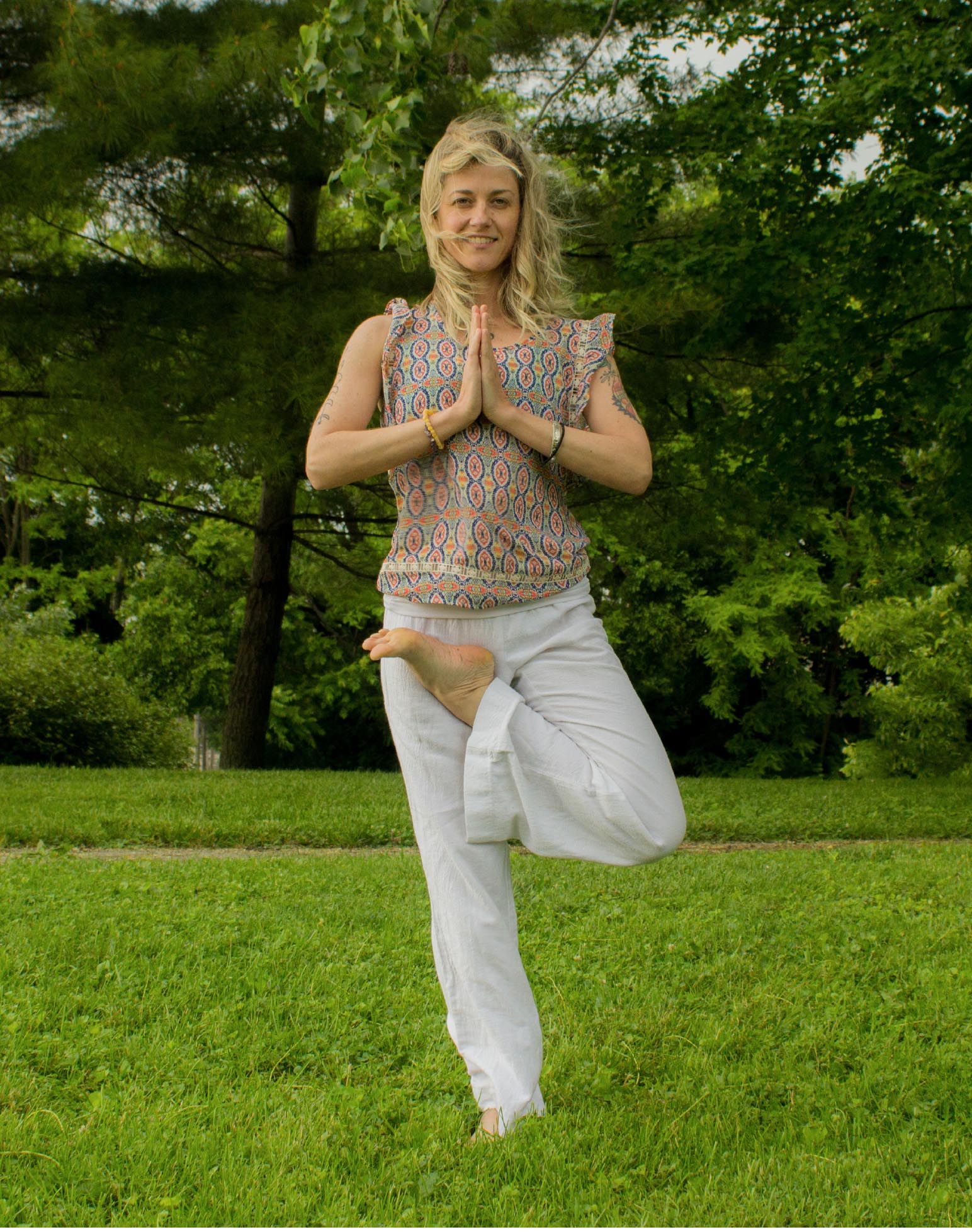 Hi, I'm Jaymi
Jaymi has always been a seeker. Her journey with yoga came first through asana practice with Patricia Walden on VHS in 1997. A year or so later, she took a meditation intensive weekend where she was introduced to the Yoga Sutras of Patanjali and a basic meditation practice. The combination of asana, meditation, and philosophy opened her heart to the path of yoga. After two decades of practice at home and in studios, the time seemed ripe for Jaymi to deepen her practice, Jaymi enrolled in Cityoga's teacher training program. The training exposed her to the depth and breadth of yoga and she wanted to taste it all. She began to learn and practice as much as possible. Jaymi is most drawn to slow, mindful asana practices, whether slow flow vinyasa, yin, restorative, or stress relief style classes. She flavors her classes with yogic philosophy, scripture, and principles of the eight limbs of yoga to present a holistic approach to infusing practice into daily life.